Product Description
Make meals worthy of an Amazonian Warrior.
Bring justice to your meals with a new dazzling kitchen companion. This manual slow cooker makes cooking for your team of heroes easy! Dinner is served after a full day of crime fighting and simmering in this family size slow cooker. The 7-quart capacity is ideal for homemade favorites like roast chicken, beef tenderloin, pulled pork, hearty stews and even desserts.
Great Hera!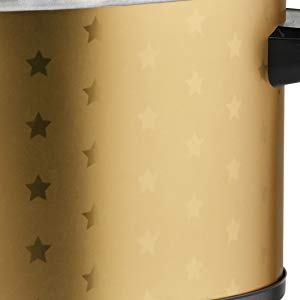 A Symbol of Justice
Bring Wonder Woman out of the comic pages and into your kitchen! This golden toned slow cooker features wrap-around star print and the proud symbol of wonder woman herself.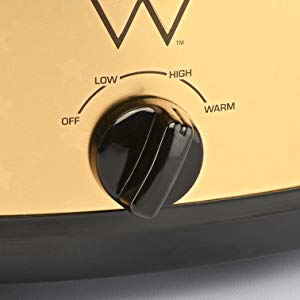 Multiple Heat Settings
Use the low setting for all-day home cooking or start on high for a few hours and then shift to low. Use the warm setting to keep cooked meals at the optimal serving temperature.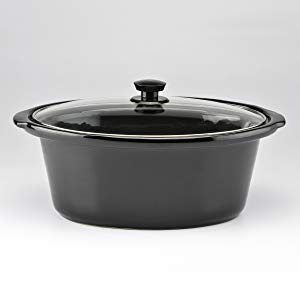 Removable Insert with Glass Lid
Take a quick peek through the glass lid to check the status of dinner. Then gently lift the ceramic insert from the base for easy serving. Even more convenient – the insert is dishwasher safe.
Some Slow Cooker Favorites
Seasoned Chicken with Carrots and Potatoes.
Breakfast Egg Casserole.
Cheese-Stuffed Italian Meatballs.
Bacon Mac and Cheese.
Southwest Shredded Chicken.
Sweet and Spicy Barbecue Brisket.
White Chicken Chili.
Caramel Fondue.
Pineapple Upside-Down Cake.
Party Theme Inspiration
Movie Night Meatballs

Valentine's Chocolate Fondue

Family Game Night Pulled Pork Sliders

Fall Festival Chili

Tailgate Party Glazed Wings

New Year's Eve Hot Punch